Moonlight Madness
November 25, 2022
Kick start (or finish) your holiday shopping this season with extended hours and sales and promotions offered by local businesses. The main street tree will be lit for the community to enjoy during the season.
---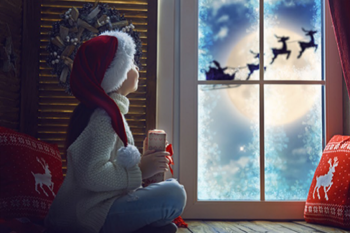 The Night Before the Night Before
December 23, 2022
Join in this annual tradition as the whole town celebrates the Night Before the Night Before!
---

​
Search for Snowy
Who needs Waldo?
Lets Search for Snowy!
Visit Think Local, Shop Stettler participating businesses during the contest period. Find Snowy in store and enter your name to WIN!
---
Christmas in July
July 1 - 31, 2023
Who says we can only spread love and joy once a year? Participate in Christmas in July to share the love amongst our local businesses and enter to win a gift for yourself too! Make a purchase at a participating Think Local, Shop Stettler business during the month of July and receive a Christmas in July postcard. Complete the card by making a second purchase at another participating business and submit your card to win!
Grand Prize- $250 Heart of Alberta Dollars
Draw to be made- Wednesday, August 2, 2023
---
Scavengerganza!
Sleuth your way around town and make a purchase at any participating Think Local, Shop Stettler business. Have the teller complete your entry form and stop by the Stettler Trade Show for your chance to enter the WIN'd Tunnel and a chance to WIN cash and prizes!
CASH MOB
CASH MOBS will be held to help grow our local economy!
The Cash Mob was started by the Central Alberta Business Centre and is a way to encourage our community to shop local by trying out new businesses, products, and services. The Stettler Board of Trade is excited to be taking over the Cash Mobs and will work to continue encouraging consumers to Think Local, Shop Stettler!
How does it work?
Consumers will meet at the Stettler Board of Trade office. We will disclose the secret location for the Cash Mob. Each person attending will then travel to the business where they are encouraged to spend a minimum of $20 on any item in the business.
Administrative Professionals Day
"Thank you for everything you do!"
Administrative Professionals are defined as individuals who are responsible for administrative tasks and the coordination of information in support of an office related environment and who are dedicated to furthering their personal and professional growth in their chosen profession.
Without them, often our businesses don't run as smooth and organized.
Nominate your Administrative Professional to WIN a prize pack sponsored by Think Local, Shop Stettler businesses.
---

February is well known as the month of LOVE and we want to show our businesses how much we appreciate their choice to service our community.
Three (3) Prizes- $50 Heart of Alberta Dollars
Draw to be made- Tuesday, February 15, 2022
---