The Heart of Alberta Dollar program is run by the Stettler Regional Board of Trade, and is designed to encourage shopping local in Stettler. Businesses or individuals can purchase Heart of Alberta Dollars in four different denominations ($10, $15, $20, & $25). These Heart of Alberta Dollars can then be used similar to a gift certificate at any participating business and are treated like cash towards your purchases.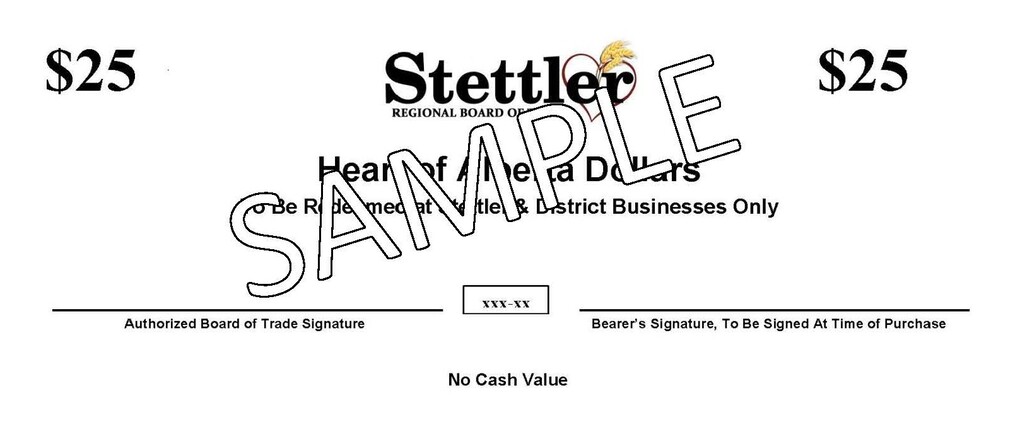 Why Buy Heart of Alberta Dollars?
To put it simply, by gifting Heart of Alberta Dollars you are ensuring the support of our amazing local businesses and therefore fuelling the local economy! As an added bonus they act as a gift card to almost ALL of our local businesses giving your loved ones the opportunity to shop in a variety of stores and for multiple services.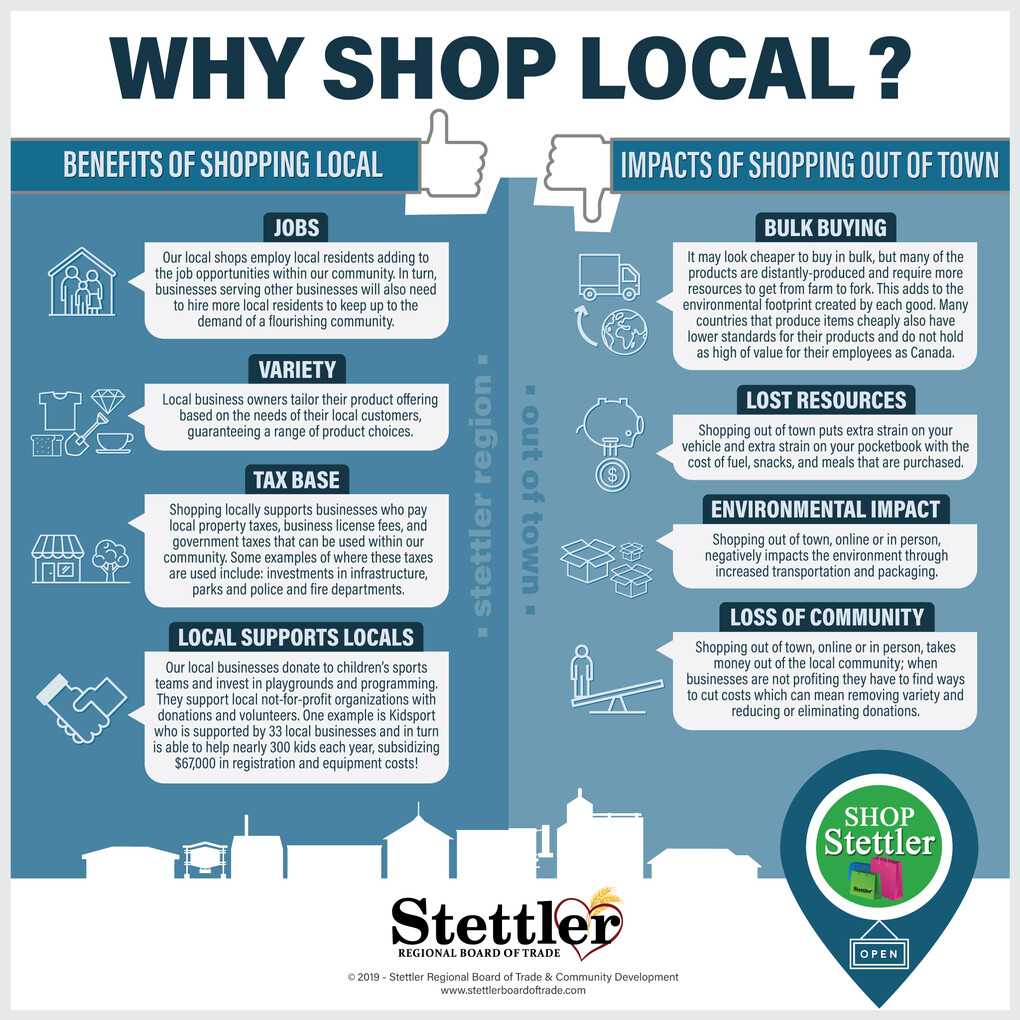 I Received Heart of Alberta Dollars, Now What?
Spend them at your favorite local businesses!
We do our best to communicate with our local businesses to stay up to date on who accepts Heart of Alberta Dollars, however sometimes changes happen. If you have encountered a local business unable to accept Heart of Alberta Dollars please email info@stettlerboardoftrade.com or call 403-742-3181 with the business name and the date of attempted purchase. We will follow up with the business to confirm the issue and work with them to find a solution.
Businesses Not Currently Accepting Heart of Alberta Dollars:
Dollarama
Esso 
Fas Gas
Fire & Flower
I.D. Apparel
Jewel Theatre
Jiffy Lube
Magnetsigns
Marks Work Warehouse
Mobile Gas Bar
Mountain Mellow
Pet Valu
UFA
Walmart
* If you feel your business has been added to this list in error please call
403-742-3181.