Why should I accept Heart of Alberta Dollars?
Heart of Alberta Dollars are a great way to keep spending local! They act as a gift certificate to our amazing local businesses ensuring that those giving Heart of Alberta Dollars are getting the receivers something they can really use. Additionally, by encouraging local shopping we are putting money in to the pockets of local business owners just like you! Strong local business equals a strong local economy for all.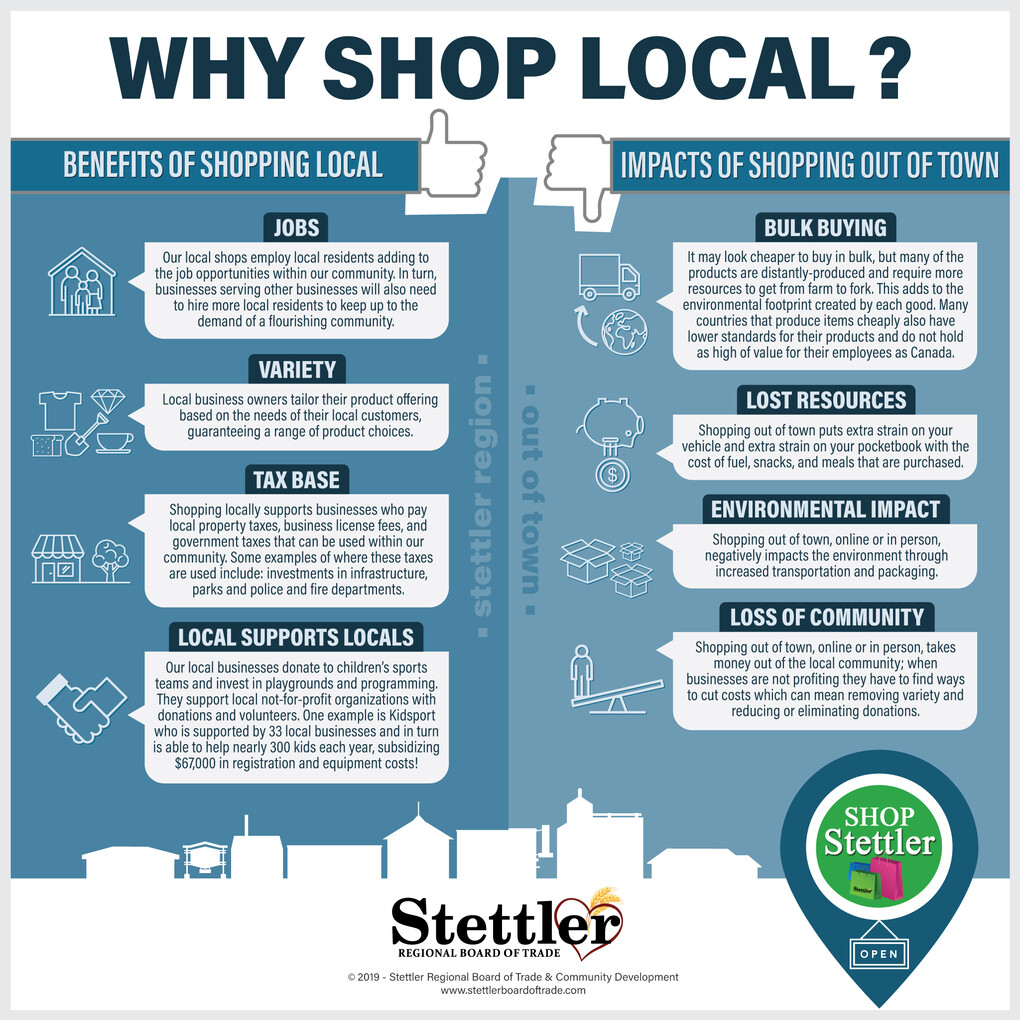 How to redeem Heart of Alberta Dollars
Staff should confirm with their supervisor or manager to proceed.
Check for an authorized Board of Trade signature and Board of Trade seal over the signature.
Have the customer sign on the "Bearer's Signature" line.
Proceed as cash, including presenting change.
Managers or staff should contact the Board of Trade or bring the Heart of Alberta Dollars to our office for reimbursement.
*Please note any amounts over $100 will be refunded with a cheque.
Need your Heart of Alberta Dollars exchanged but can't leave the store? No problem! Call us at 403-742-3181 and our next available staff member will come to your store and exchange them for you!
For more information or to make a change to your "Currently Accepting Heart of Alberta Dollars" status please email info@stettlerboardoftrade.com or call 403-742-3181