Back to News Listing
A New Season Kicks Off with Think Local, Shop Stettler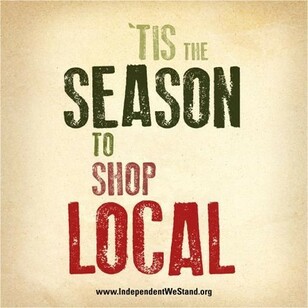 Reward yourself as you complete your shopping this holiday season!
From top-of-the line clothing to the toy of the year, Stettler has what you need. Whether you are starting or finishing your holiday shopping, our local businesses offer a variety of unique and personable items for everyone on your list and the added benefit is supporting your local community!
In addition to the economic benefits, you can also reward yourself by shopping local this holiday season. The Think Local, Shop Stettler Cash Cards program is running once again from November 15 - December 17, 2021. Receive one entry for every purchase you make at participating businesses and additional entries for every $100 spent on that same purchase! Enter your completed entries in the drop boxes provided at 
participating businesses
 for a chance to WIN one of four prizes including the Grand Prize draw valued at $500! 
***NOTE: Large purchases over $1,000 can be faxed or emailed to Stettler Board of Trade to have entries completed on behalf of purchaser. Special events encompassed in the Cash Cards promotion can be found at
www.shopstettler.ca
in Santa's Holiday Village. 
---
​Full details:
By visiting participating businesses throughout the promotion you will be eligible to receive one entry slip for each purchase. Additional entry slips will be available for each increment of $100 spent. (ie: if you spend $237.63 you will receive 3 entry slips). Drop off your completed entries in the drop boxes provided at participating businesses for each weekly draw and the Grand Prize Draw on December 17, 2021!
Regular draws will be completed weekly beginning Friday, November 26 leading to a final grand prize to be drawn on Friday, December 17. Pick up of completed entries will take place on the Thursday prior to draw dates. Draws will take place live on Stettler Regional Board of Trade Facebook page.
Friday, November 26, 2021     Early Bird Draw       valued at $250
Friday, December 3, 2021       Weekly Draw #1      valued at $250
Friday, December 10, 2021     Weekly Draw #2      valued at $250
Friday, December 17, 2021     Grand Prize Draw     valued at $500
​
Prizes awarded in Heart of Alberta Dollars or a combination of Heart of Alberta Dollars and Prizes from participating businesses. ​Heart of Alberta Dollars may be used at participating business locations only.
​Full participation details can be found 
here
.